speaker_info
About The Speaker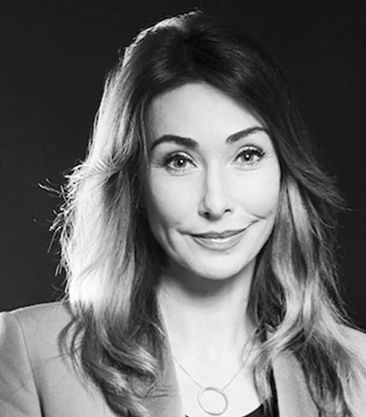 Sabinije von Gaffke
IMPACTFULLNESS
Sabinije von Gaffke is a rockstar speaker, moderator, facilitator and TV host. She is a true role model: a highly esteemed, awarded international moderator, entrepreneur, diplomat and communication catalyst, aimed at impact through storytelling.
The Swedish born Sabinije has established an impressive career in the Nordics as well as internationally, having interviewed everyone from top politicians, CEOs, tech profiles, successful entrepreneurs to philanthropists.
Being a Communications Expert and Moderator, Sabinije is a significantly present, passionate and powerful facilitator with expertise in AI/Tech, Leadership, The Art of Communication, Storytelling, Interviewing, Coaching, Media training, Public speaking, Strategic Advising and Human Capital.
Sabinije is the Co-Founder of the forth-coming global initiative and platform: 'Beauty will save the world', Founder of 'The Game Change Global Initiatives' and Impactfulness, among others. She is currently working on developing and hosting the global conversational tv interview series 'The Game Changers' and nordic tv-interview series 'The Grit'. Sabinije is also a Board Member of NGO Vital Voices and Water Project: One Well; Mentor for Reach For Change project 'Bridget' and a variety of leadership networks and also, a mindfulness meditator.
The engaging, authentic and compelling Sabinije was a nominated 'Moderator of the Year 2017'.
Showreel:https://vimeo.com/259773281.