Regeringens mål är tydligt: Sverige ska vara bäst i världen på att använda möjligheterna digitaliseringen ger. Syftet är att göra vardagen enklare för medborgarna, skapa en högre kvalitet och effektivitet i verksamheterna samt skapa en öppen förvaltning som stödjer innovation och delaktighet.
Digitala Strategidagarna Offentlig Sektor har en mer eller mindre unik position i det offentliga digitala Sverige idag. Här samlas talare, experter, praktikfall, partners och deltagare för att lyssna på varandra och diskutera digitaliseringen med fokus på just offentlig sektor.
Att nyttja digitaliseringens möjligheter på bästa sätt och på så kort tid som möjligt är inte enkelt. Ta del av best practice, konkreta lösningar och givande diskussioner!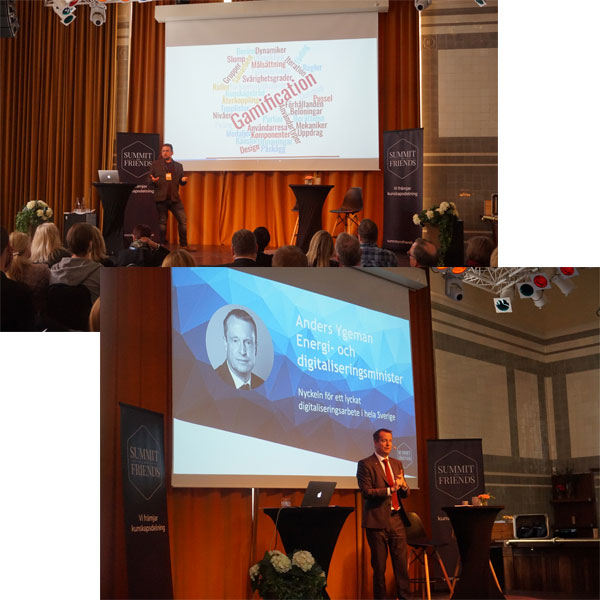 sponsored_by
Vilka deltar på Digitala Strategidagarna Offentlig Sektor?
Digitala strateger, Systemutvecklare, Verksamhetsutvecklare, E-strateger, Enhetschefer, Verksamhetschefer, Kvalitetsutvecklare, Sektionschefer, IT-arkitekt, Verksamhetsarkitekt, Analytiker, IT-chefer. Förändringssamordnare, Controller och personer med liknande befattningar
We are proud to have these partners onboard. Take part of their knowledge during the event!
unmissable_events
BOOKING
Digitala Strategidagarna Offentlig Sektor samlar specialister och ledare inom offentlig sektor som arbetar med den digitala arbetsplatsen, för att diskutera och ta del av det senaste inom digital strategi, teknik och framtiden inom digitaliseringen.